1:1 (online) mentorship for adult ballet dancers: An exquisitely customized 6 or 12 months journey to unwrap all your fine treasures.
I don't dance to escape reality.
I dance to create the reality I want.
When I started at the age of 26 (Yes, you read it right - after one year of ballet at the age of six it took me 20 years to come back to ballet) I was blown away by the transformational power of ballet.
I'm quite sure you're here because you know or sense that power of ballet too.
It challenges us to bring out the most precious of our qualities.
Dedication, expression, willpower, self awareness, patience, poise, intelligence, to just name a few.
Whether you're actively practicing ballet (but you sense that there could be more progress available to you) or you're looking for a way back into ballet, I'm your person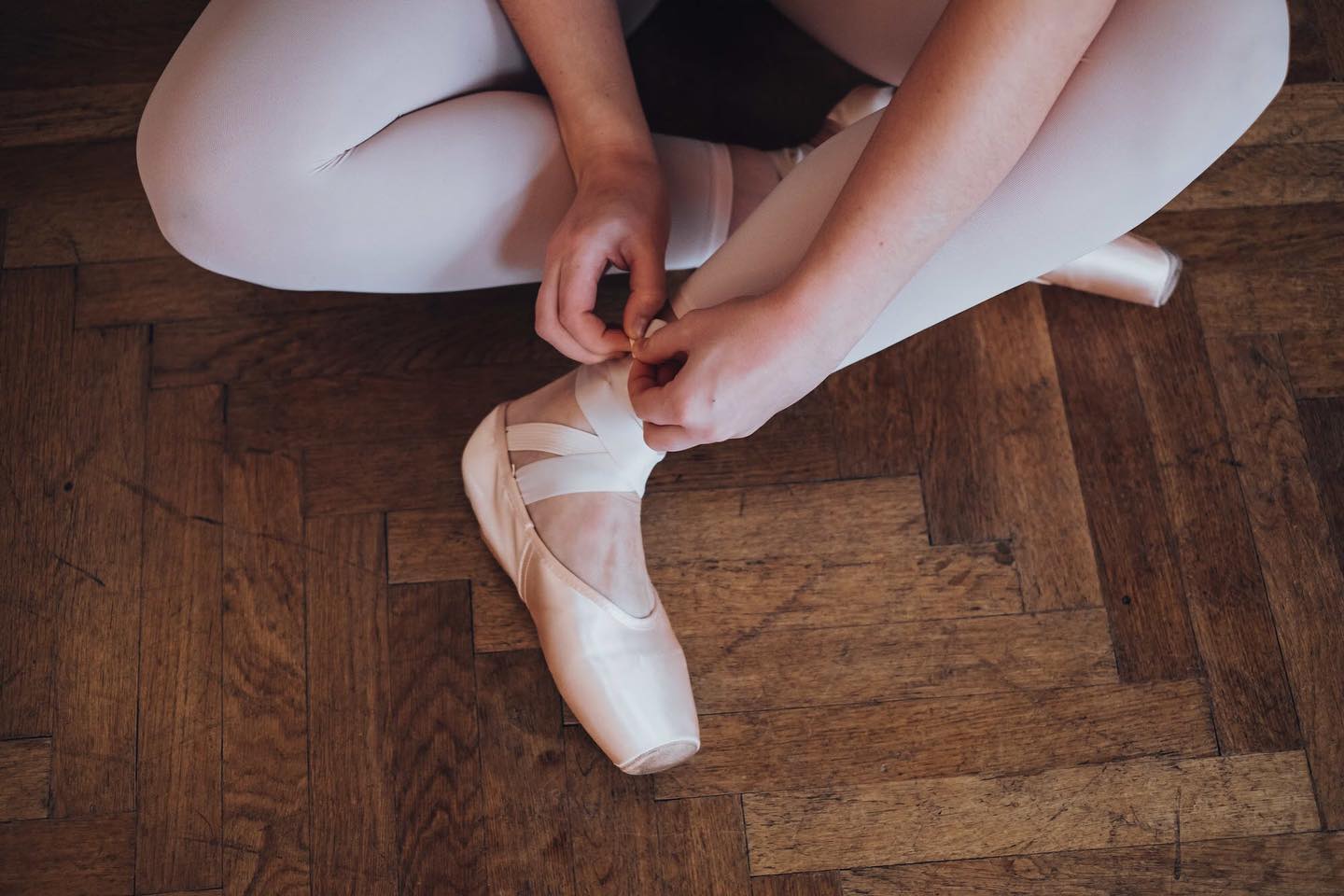 I never call ballet a luxury or a hobby.


I know that once you've lit that ballet fire inside you—even if it was years or decades ago—it will be constantly knocking at your door to be nourished, rediscovered, and seen.
Yes, it wants to be a celebrated part of your life.

Ballet is not a luxury nor is it a hobby.
It's a fundamental need and desire to express and share your inner world.

And even if you've already made the leap to take ballet classes for adults (again), the longing to go deeper and make even more progress will be an undeniable part of your adult ballet journey.


And this is exactly what I'm here for!
"Finetuning on the deepest leveI with the trust in your own capability
to know what is right for your body."

Simona Kortenhaus


"The lightness and joy that my body remembers more and more are gradually transferred to everything I do. And the beauty of it is that it never stops, but goes deeper and deeper and gets lighter and lighter."


Michaela Tomaselli
Highly recommended for ambitious and impatient people,
who do not believe in themselves and what they can achieve."

Sumaya Fahrner
Content from YouTube can't be displayed due to your current cookie settings. To show this content, please click "Consent & Show" to confirm that necessary data will be transferred to YouTube to enable this service. Further information can be found in our Privacy Policy. Changed your mind? You can revoke your consent at any time via your cookie settings.
Consent & Show
"I knew that something in my ballet technique was off, but I didn't know how to change it -
Here I learned to trust my body and to change whatever I want to change!"
I was looking for ways to work on my ballet fundamentals because I sensed that I needed to start there to make the big leap and the progress I desired. What I did not expect is that Ramona's approach helped me in such unexpected ways. I now know exactly why I struggled in the past - and guess what: It was not because I was too stupid to get it or had the wrong body! ;-) I feel empowered and knowledgeable to tackle whatever ballet problem may arise in the future for me.
Nathalie Schmidt
You're allowed
to step into your own ballet heaven.

Yes, I've helped multiple ambitious adult dancers to hit that pirouette, or that double pirouette, or that triple pirouette...
Yes, I've helped multiple frustrated adult dancers to reconnect to ballet in that playful & soulful way they desired deep down but didn't know how to access.
Yes, I've helped multiple adult ballet dancers to bring ballet back into their life—along with the feeling of confidence, juiciness, and aliveness in their bodies. That spark in their eyes returned instantly!
Yes, I've helped multiple adult ballet dancers to feel seen in their longing to understand ballet technique in depth (not to feel constantly offended by it).
I'll take you by your hand and lead you through that journey. Layer by layer we'll peel off your self doubts and insecurities because I know that underneath we'll find the powerful dancer you really are.
Ballet wants you.

Ballet will tease you to become more authentic in your expression.
And that will show off in every area of your life.

It's more than ballet what we'll do.
It's intimate work, because we'll listen to your body and her/his story.
It's intimate work, because we'll ask questions that not many dare to ask.

We'll work from within.
We'll deepen the trust in your body.
We'll strengthen the connection to your intuition.


I say it straight away:
I believe and have witnessed that dancers don't need to be taught in the first place they need to be listened to and guided. They carry a lot of wisdom with them. About their body and body sensations, but they lost the trust in that wisdom.

I'm here to honor that intuitive wisdom and connect it with facts. With knowledge about embodied anatomy, dance science and neuroscience.

I've never seen a dancer being on the wrong track. They've always been exactly right, but sometimes they get trapped in that gap between their love for ballet and
e.g.
*ballet instructions that didn't help them because they didn't feel right
(->They are just not made for you!)
*stories that run their subconscious mind that are not supportive.
*they lost the trust in their own power or never got in touch with it.


Content from YouTube can't be displayed due to your current cookie settings. To show this content, please click "Consent & Show" to confirm that necessary data will be transferred to YouTube to enable this service. Further information can be found in our Privacy Policy. Changed your mind? You can revoke your consent at any time via your cookie settings.
Consent & Show
"Despite being a professional dancer and having all this expertise and bodywork knowledge - I gained such profoundness and depth in working with Ramona.

I also needed to relearn learning! :-)"

I knew that after my 3rd pregnancy I'm ready to go for the challenge and longed to use this reset to rewire my whole system - holistically and not by taking those after-birth pelvic floor classes! I was ready to create new ways of using and referring to my (ballet)body and change it fundamentally from the inside out.

Ramona encouraged, guided, and showed me how to do the deep dive. She also asked ME what I wanted - How I want to feel. Yes, this often felt vulnerable but it showed me the way to my deepest layers and I was able to make sustainable changes.

Simona Kortenhaus
"In dance settings I naturally introduce myself as a dancer now.
I don't start with: "I'm a math teacher who dances" anymore…"


Trudi Albert
""I thought I didn't get it or did it wrong, but it wasn't about ME -
I just didn't get all the information and knowledge I needed to
DO IT!!"

Nathalie Schmidt
"I recommend to everyone here, experienced and non-experienced ballet dancers to go and take these classes!!!
Ramona is nothing short of a wizard when it comes to giving you exactly the instruction that not only opens your body, but your entire heart!
Go for it!!"

Billie Hanne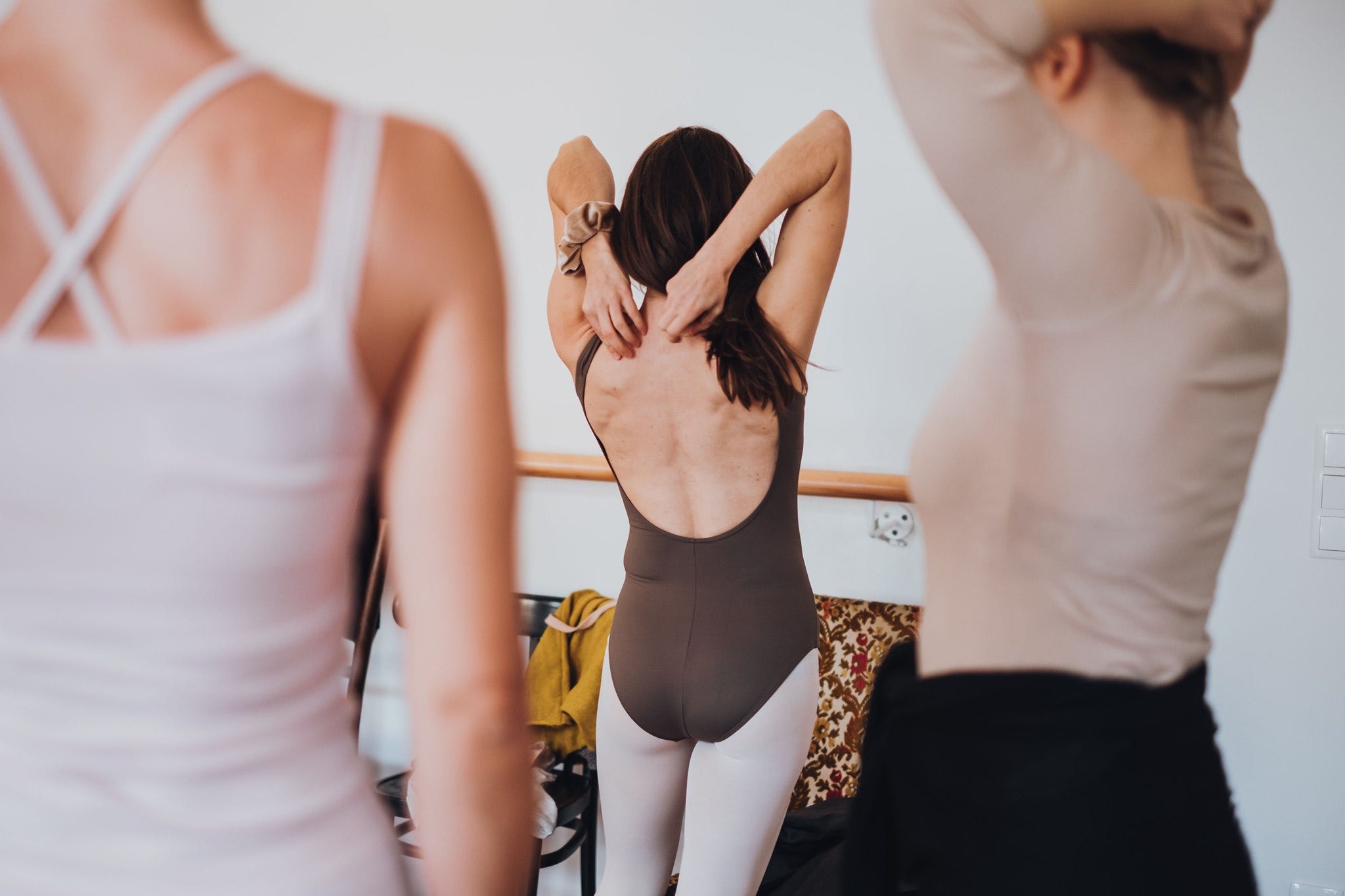 What makes you different?
Do you dream of humans that are not holding back their intensity?
Do you dream of humans that are not holding back their passion?
Do you dream of humans that are not holding back their longing?

Do you dream of humans that are fierce enough to be led
by their intensity, passion, and longing to dance?

To be a dancing lighthouse for the next generation?
Standing for and embodying values we (all) so desperately need?

Do you want to see yourself dancing through fires and storms?

I do!
Content from YouTube can't be displayed due to your current cookie settings. To show this content, please click "Consent & Show" to confirm that necessary data will be transferred to YouTube to enable this service. Further information can be found in our Privacy Policy. Changed your mind? You can revoke your consent at any time via your cookie settings.
Consent & Show
"You got me into it again. "
I wanted to find out what is special to me, about doing ballet.
A unique ballet home routine felt intriguing to me -
though I needed help creating something I would love to stick to.
In the mentorship, Ramona crafted a whole program for me.
I just needed to tell what I liked the most about ballet - and what kind of other movements I was already doing.
How she met my needs and customized everything for me made total sense to my body. I think this was the reason why my motivation not only stayed but grew.


Katharina Wiesler
Are you ready to create your
out-of-the-box success story?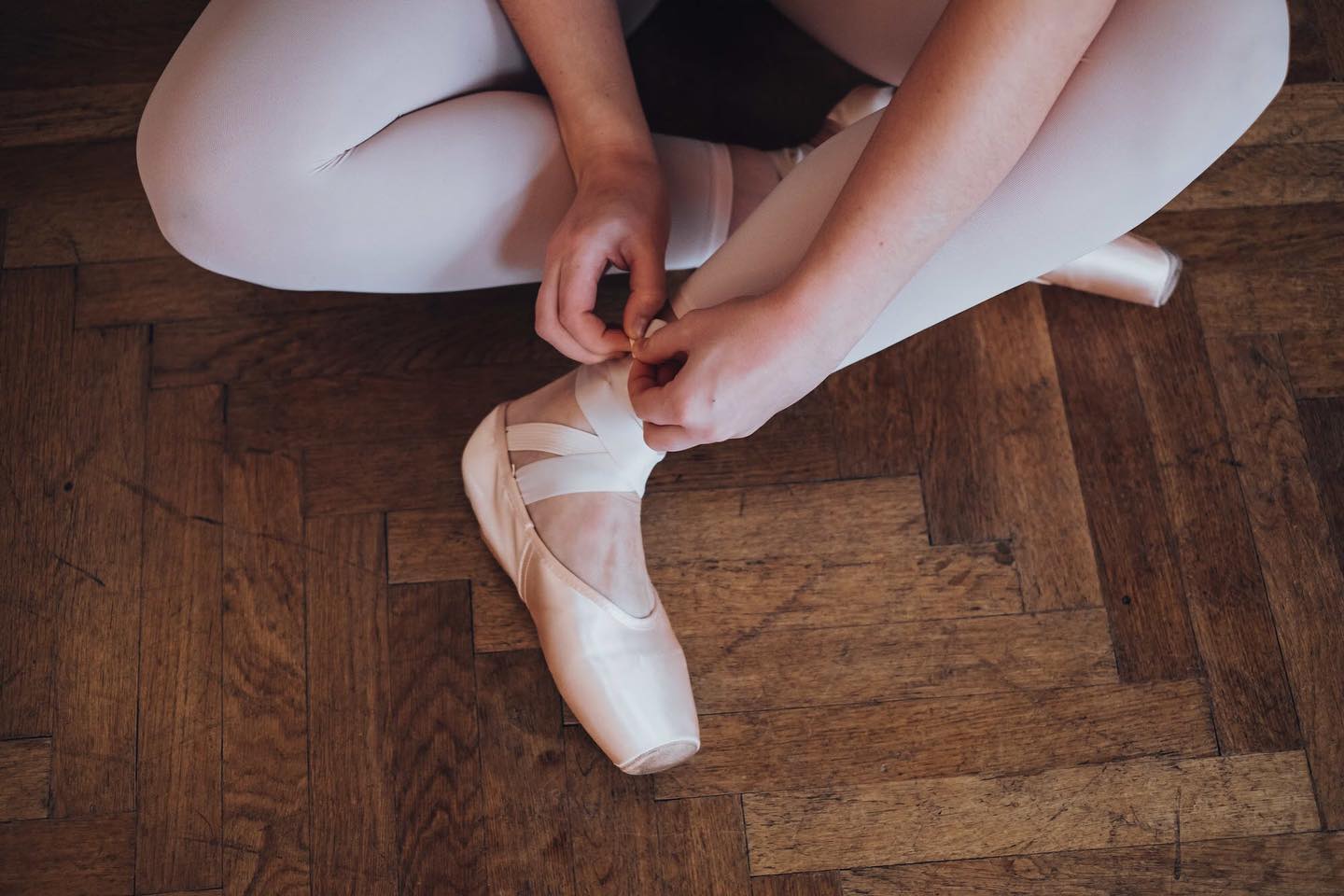 BALLET NEEDS YOU.
My 1:1 ballet mentorship programs
available as 6 or 12 months journey


An exquisitely customized journey to unwrap all your fine treasures.
It's your turn to aim rich in elegance, artistry and ballet technique.
A commitment to yourself and an act of fierce self-love.
Ballet technique is made for you.
Ballet technique is meant to underline your unique expression, not to make your ballet life more complicated.
How can you tell if you're on the right track? When it feels good to your body. (Imagine that!)
I'll show you what it means to embody ballet technique—instead of forcing you into it like in a ballet leotard that's the wrong size and a hideous color.
You ARE a dancer.
What will it take to truly see yourself as a dancer? The truth is, you don't need anyone else's permission or approval—only your own desire to lean into the artist inside you. (It's what your soul has been calling you to do for as long as you can remember.)
I'll take you by your hand and show you how
to lean into the artist inside you.
Create your fiercely independent ballet success story.
Ballet has a long and impressive history—let's honor this and at the same time create new and more inclusive forms and ways of ballet that represent you perfectly as you are now.
I'll open your mind and imagination to possibilities way beyond what everyone else told you so far is available for you in ballet.
Content from YouTube can't be displayed due to your current cookie settings. To show this content, please click "Consent & Show" to confirm that necessary data will be transferred to YouTube to enable this service. Further information can be found in our Privacy Policy. Changed your mind? You can revoke your consent at any time via your cookie settings.
Consent & Show
"The mentoring made me more professional. It made it more realistic to be part of the pro-world."

Trudi got kicked out of an open ballet pro class.
But instead of making this means that she's not good enough for ballet
she decided to go ALL IN and signed up for 1:1 mentoring.

Trudi's story is remarkable - with a background of 20 years in adult ballet and
even more years in (partner) acrobatics she entered the pro world in her 50s.
She's now in a position where she can choose between the best (paid) gigs - The she recently performed at the Bavarian Opera and just received an invitation to teach at an international festival. YES!!!!!



Trudi Albert



P.S.: Therapy is awesome and important - What Trudi is sharing in the video is not to demonstrate that ballet mentoring does replace any form of therapy BUT we want to share that it goes holistically deep and will help you in unexpected ways.
Apply for 1:1 (online) mentorship:
"I didn't get that, even in my professional ballet education.
But what I get from you is tools, steps, input that brings me forward -
I have something in my hands I can work with and navigate out of that unbearable feeling of stuckness and lack of drive."
Anna Bonaccorso
"I must add, had a ballet today (did the foot "massage" before class) and oh my goodness, my jumps were amazing! By this I mean HIGHER, solid and seemed easier! "

Lisa Corbeil




"I feel doing the masterclasses with you, was the first step reconnecting to ballet, in a very safe frame, rediscover the joy and getting fresh inputs! "

Maja Zimmerlin
about me...
My most loved childhood pet was a hamster called Lazarus.
My mom found him in a carton at the garbage place. Someone wanted to get rid of this adorable animal so my mom brought it to me. To give him a name I checked the calendar. It was the 17th of December which is dedicated to "Lazarus" which means: God has helped.
(He has risen from the dead.)


I love to improvise melodies (singing) - I already did this as a child. Not only once I crawl out of my bed at night to make some notes, because that melody was sooo good. :-) Unfortunately, I had no clue how to make that notes and always ended up frustrated the next morning because I couldn't recreate a melody out of all the circles and lines and points I made.


I broke my right ankle double at a party because I wore an extraordinary Marlene Dietrich costume.
(I caught myself with my heel in the wide trousers) (Okay, it was also the 2nd party in a row!)


My father's name is Ramón named after my grandfather's best friend who lost his life during the war.
Actually, my parents wanted to give me the name Stefanie but changed it last minute to Ramona (No, I'm not Spanish! + happy that they made that change!)


I guess that my ballet career as a six-year also failed because my teacher always forced me to dance with the only boy in class. This was very hard to take for independent me and I still remember his clingy hands and nails on my hands because he was always over the moon to be my dance partner. Aaaaaaaw!!


I quit a very well-paid job to spend my summer on an island called Pantelleria. I worked there as a harvester. At the same time, a film team of ARTE made a documentary about the family I lived with.
I'm in that docu. (if you ever watch that docu: Yes. it's me!)


During my first years in Vienna, I often went to the academy of applied arts to do my nude drawings there. Every time I went there the teachers started a conversation with me because they liked my drawings. But unfortunately, that's the reason why they found out that I was NOT a student of their academy and kicked me out.
(But once BBC was there for a documentary and the speaker placed himself directly next to me - so maybe I'm also to be spotted in a BBC documentary - Did anyone see me?)


I self-talk A LOT - And I don't get why not everybody is doing it.
(I also talk to my plants, animals, objects,...)


I'm more than a last-minute person. Do you know the phrase doing things 5 min to 12?? (Maybe it's only a German phrase?)
I do things at half-past 12.
I'm here to lit that ballet fire in you again.
I'm also the one who cheers you on to believe in yourself and to take your ballet dreams seriously (and to the next level!).
Book your spot in my calendar and tell me your story:
You wanna stay in touch with us?
Awesome! Choose the perfect way to do so below: